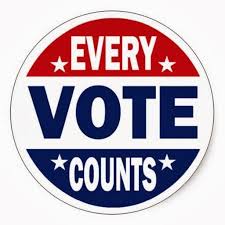 …this is a really important election – we need to get out and vote – at the last governors race Ted Strickland lost by only 70,000 votes – if OEA members had turned out like they did in previous elections – or like they did for Senate Bill 5 – we would not have OTES, PAARC, charter schools, 3rd grade reading, etc, etc !!  ANY of it – this was all brought to us by our current administration…
so with that in mind here are some great organizing tools brought to you by OEA –
Ohioballot.com – this site an organizing tool for all those candidates that support public education – in YOUR area – put in your zip code and BAM – take it with you to the polls…early voting is available now.
THE AWESOME CHEAT SHEET CREATED BY ERIN T…in looking through this cheat sheet – I do not see HD 38 (mine by the way) – if that is yours as well – Tim Crawford is the endorsed candidate…I had the chance to meet and introduce him at a "meet the candidates" session – he supports public education!!
action.ohea.org…please take the pledge…
here is some more bios about candidates for state school board and districts around Ohio
please refer the importance of public education to your friends and family using this feature…use this tool to get a lil active – you can sign in with FB or email.
Early voting starts 10/7 – vote early and your name is less likely to appear on phone and email lists!! BONUS!
PHONE BANKS – please get involved – these will be member to member phone banks …so you will only be talking to other OEA members…dates are 10/14, 10/21, 10/28 at the OEA office in Hudson…they will even feed you a bit – give as much time as you can.
also check out this site and get the word out knowyourcharter.com – you will be amazed at how much PUBLIC money – YOUR MONEY is being spent at schools that are under performing and not held to the same standards! – my school is Copley – I put this into the search – turns out that Copley has a B rating and gives over $327,000 dollars to 10 different charter schools that do not do as well – they all had lower scores on a state report card.
If we get people out PUBLIC EDUCATION WINS…
I will update this as things come in and you will see it multiple times in the next few weeks…