Hello everyone…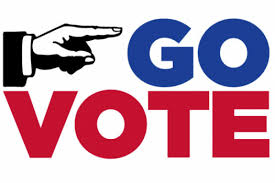 I trust that those of you that contributed to FCPE have gotten your little token of appreciation from me and OEA for your political action…we need to keep this momentum as we move into November – so please – PLEASE take a look at the attached information…
the first link I think is one of the most important – it is the one about Fair Ohio Districts – please take a look – it is Bipartisan in nature and would change how Ohio draws district boundaries – this Gerrymandering of districts needs to come to an end – the party in control at any given time has complete power to redistrict Ohio as it sees fit…the state then lives with this completely party driven decision for the next 10 years…you can find their website here  and a nice flyer about them here along with a lil reminder to teachers about how important elections are to their livelihood!!  You are political just by the profession you choose – TAKE A LOOK.
I have also included a summary of all the issue on the ballot in Summit and Portage Counties – so check it out – there might be issues in your own communities that you SHOULD VOTE ON – so here is an easy way to inform yourself – me and OEA have done the work for you~ for those that live in Cuyahoga Co – I did not have access to that information – sorry…
well over half of all our staff got involved with FCPE – NOW PLEASE GO PUT SOME ACTION INTO PLACE – GO VOTE! – AND YES I AM SHOUTING….:-)
AND…if for some reason you can not make it to the polls – AND you did not contribute to FCPE – it is never too late to purchase a lil forgiveness…:-) – follow the donate to FCPE link to the left…it will also keep me out of your grill…and you won't have to keep reading these reminders – a win/win for all!