here is another update from in the Classroom – students working with math…Moonlight Math @ Rushwood – thanks to Michelle B for submitting…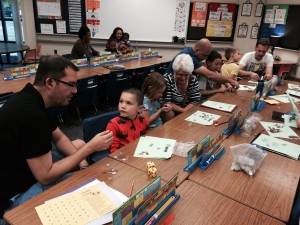 Hello all – wanted to share some good news from the classroom…many of you are aware of Knights Caring for Knights and all they do for the Nordonia Community…well now they have expanded…!!
As I walked down the hall the other day – I saw a number of students gathered in a classroom, I asked what was going on and a student said they were putting together food bags for the KCFK program – it turns out what started in the basement of the Bruno household has now grown to be a way for other students to get service credit for graduation.  Very cool…thanks to all that are involved in this program…!!
If you have any questions or if you want to get involved, contact Michaela Bruno at knightscaring.forknights@nordoniaschools.org