Please consider the following: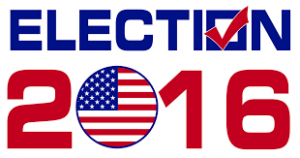 First, a lil announcement about an event this Thursday 10.20 – Come to your OEA legislative reception on October 20, 2016, at the Sheraton in Cuyahoga Falls. At this event, we hear from local candidates about their views on public education and enjoy some light hors d'oeuvres and drinks (at your cost, drinks only, I think, those me might be included as well, but i digress, if there is a cost I will buy…:-)).
And now the heart of it all…I feel compelled to speak to you regarding the upcoming election. Remember, there is NOTHING about your professional life that is not directly impacted by politics and elected officials. I understand this is a touchy subject for some, however, I feel compelled to point out a few things and offer some food for thought. First, a point of self-disclosure: Generally, I am not quite this pointed in my remarks regarding politics to such a broad audience. I feel, though, that our profession hangs in the balance a bit. I don't think I am the boy crying wolf here. True, I am a little more ensconced in all this than others as I attend things all around the state that speak to the issues that follow. With that said, I hope that I have earned some measure of trust the last few years and that you will consider my remarks. I am not drinking ALL the Kool-aid from these meetings, but it's important that you have a brief history of what has transpired here in Ohio to provide some context about things that directly impact YOU and your day.
Let's think back to about 2010. Here in Ohio, republican governor John Kasich was elected to office, voted in by many of our members around the state of Ohio, either directly, or indirectly by not voting. When the republican governor took office, he cut taxes to the upper classes and put a strain on communities.
YOU got a pay freeze that you will never get back.
Under this administration YOU also got OTES, SLOs, Value Added, and a host of other strains put on YOU as an educator.
Let's also not forget the Charter School drain that has siphoned off billions in public money here in Ohio from taxpayers into the pockets of private companies…local tax money that should be supporting YOUR students and OUR schools. Those students then end up back in your classroom, often far behind your current students, only to then to figure in to your evaluation at some point. Check Nordonia School here
YOU also had the fear of Senate Bill 5, and the de-funding of all public unions, including police and fire fighters.
All since 2010, under a republican administration here in Ohio.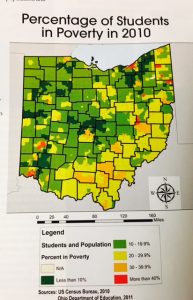 During this time, Ohio developed into a state with four cities with the highest rates of child poverty in the top 14 in the U.S. Youngstown was rated first. Poverty impacts education…period! Check out the OEA Commission on Student Success to better outline a comprehensive vision for Ohio's schools.
With all this said, I want to be clear: We need to support candidates that support public education, whether they are Republican or Democrat, and OEA–and I–has done just that. The organization supported R candidate Frank LaRose here in Summit County; he understands the dynamics of public education. I have talked with him in person.
I am not intending to vilify an entire party. However, our state's history speaks volumes.
Fact: The R side of the spectrum tends to favor privatization of public life and accountability through testing period. There is currently a bill in the Ohio senate (dominated by R) that seeks to have every government agency "prove" it is worth the funding it receives. How will state parks prove their worth? How will ODOT prove itself? If these agencies cannot meet some as of yet unknown metric, they will be eliminated, likely opened to the highest bidder in the private sector. We as educators surely know the meaning of this. What happens to those jobs and tax payers? All while we are still forced to pass tax levies to support schools? Threatening, fear-based politics, plain and simple.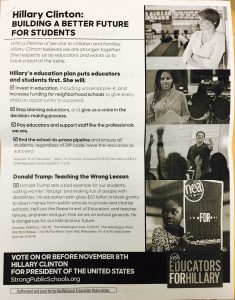 A President Trump will double-down on all this–he has said so. He wants to create more Charter Schools, and deplores your right to bargain collectively. He has said so. In every state where they have "right to work" the median wages have gone down. He will appoint members to the Supreme Court that will surely vote to take your collective bargaining rights away. When that happens your wages will go down over time as well. Your retirement and health care also will be impacted. On top of all these obvious reasons that impact your profession, there are all the other comments and remarks made by this candidate. The media has covered all of those things enough. Ask yourself, do we want this to be the model for our students? Just this week there was a forum on "The Trump Effect" in our public schools…bullying and things of this nature are on the rise within our buildings around the state of Ohio.
I have heard our own members here and around Ohio say things akin to "I don't like either candidate." This is not really about the CANDIDATE–it is about the IDEAS SURROUNDING the candidate. On the whole, Hillary Clinton and the Democratic party have been tireless champions for students and education in recent years. Their values on social justice and the like mirror what we deal with in our classrooms every day.
Is any of this perfect? Far from it.
But your future and the future of public education hang in the balance.
Please consult your Ohio Schools magazine this month for all the candidates up and down the ticket that support public education. Two come to mind–Ted Strickland for Senate and Casey Weinstein. I have interviewed Casey personally. He is a great candidate if you live in his district.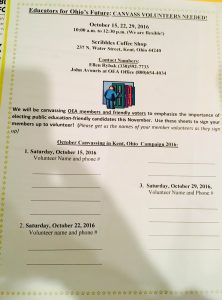 Get involved. Attend the legislative reception mentioned above. If you live in Portage County, attend the canvas opportunity with other OEA members mentioned to the left (I am also working on one of our own as well, if we can pull it together) so please stay tuned for that). Invest in your future…in OUR future.
Thank you for your time.
Nate